33 rooms and 5 junior suites
Rooms & suites
Le Petit Perier is first and foremost a 3-star hotel where you can sleep well. Because each night's sleep is a guarantee for the next day, we strive to offer you the best conditions for a peaceful night.
Enjoy the incredible comfort of our bedding. Fluid sheets, soft duvets, high comfort mattresses… All in a fully equipped room, and fully adapted to your needs.
At Le Petit Perier, you are spoilt for choice. Do you need a single room? A superior room? A standard room? A suite? Whatever your vision for your stay, we'll help you make it happen.
Enjoy a relaxing stay in tastefully decorated rooms. A quiet atmosphere and serenity reign within the walls of the Petit Perier.
Additional 4-star services
A 3 star hotel and more
Stay in a 3 star hotel and book a gastronomic meal at the restaurant l'Epicurien located at the 4 star Hotel Perier du Bignon near the Petit Perier***.
Get exclusive access to the SPA of the hotel Perier du Bignon**** and benefit from a preferential rate of -50% for access to the relaxation area.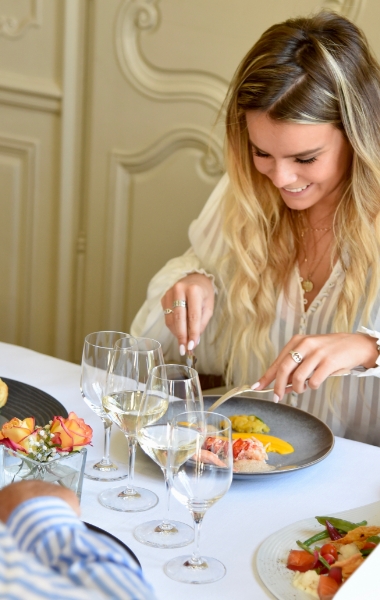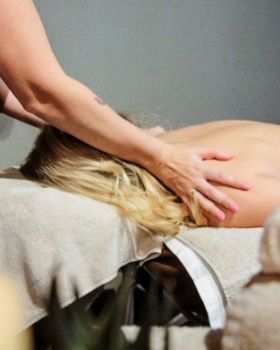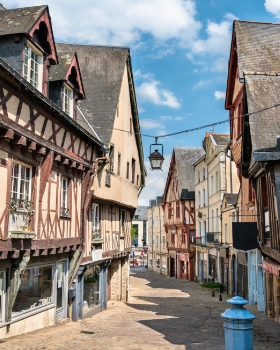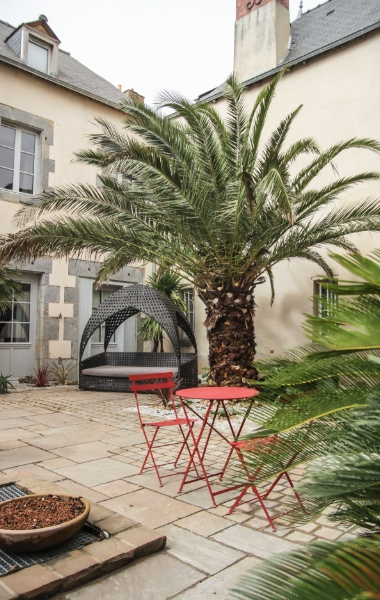 New 2022
Hotel in the heart of downtown Laval
Treat yourself to a moment of absolute comfort and book your stay at the hotel Admire the view of the winter garden from most of our rooms and suites. This garden is a soothing bubble in the heart of the city.
Your luxury hotel in Laval
The best stays, whether short or long, are the ones where you have everything you need. Whether it's in the services, the luxurious living environment… Le Petit Perier strives to offer you a luxury stay in Laval.
Discover all our tailor-made services, and book timeless nights in one of the most beautiful cities of the Pays-de-la-Loire.
3-star luxury and more
Le Petit Perier is a 3-star hotel that takes your interests and well-being to heart. Our goal is to satisfy your desires of the moment, and more! That is why we provide you with privileged access to the spa of the 4-star hotel Le Perier Du Bignon.
Discover a spa and relaxation area at discounted rates, and enjoy a true moment of rest that is all your own.
Le Perier Du Bignon is also a gastronomic restaurant that will take you on a journey of culinary discovery. Make your reservation for a stay punctuated by unforgettable dinners, in the sublime setting of Laval.